Are you preparing to add value to your home in 2019? What are some of the key considerations to make? Well, read on for the details.
Adding value to a house comes with a range of advantages including:
You Can Sell or Lease A House at A Good Price
This is one of the major reasons why you must seek to add value to a house. Potential buyers seek for specific features before making a decision. They will be willing to pay a high price when they realize that they will get everything they need from your house.
It Helps Create a Sophisticated and an Inviting Look
Adding value allows you to live the lifestyle that you have always wanted. You can add modern features to an old home and impress all your guests and family. Your friends do not have to look for hotel rooms when they visit during holidays after making valuable changes in the house.
It Helps You to Save On Costs of Buying a New House
In the current economy, the cost of buying a new house is high. It is not guarantee that you will get everything you need in a new space. Thus, adding value to a home is a cheaper and a better option.
The best ways to add value to your house in 2019 are:
1. Painting
A fresh paint always goes a long way in changing the mood of your house. Feel free to play around with colours and different painting techniques to create an elegant house. If you had utilized one colour, it is time to try other colours to create focal points or different moods in your rooms. Do not forget to paint the exterior space and the ceilings for a complete look.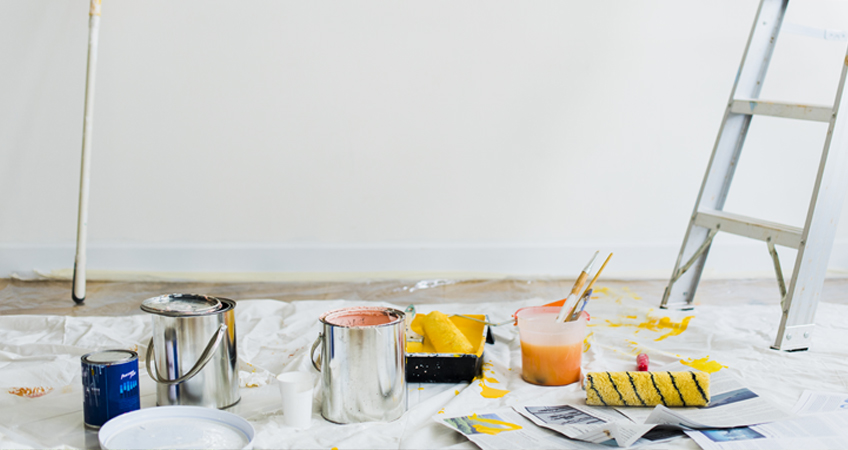 2. Fixing Structural Defects
You cannot afford to ignore the structural defects in your house anymore. It will soon cost a lot of money to make the fixes. Call reputable building contractors in 2019, and ask them to fix defects such as a leaking roof, bowing walls, broken tiles, cracks on the walls, rotten timbers, and collapsed floor among others. If you are unsure of whether the repairs are necessary, call structural engineers for advice.
3. Update Wiring
If electrical rewiring has not been done for years, you may want to do the task in 2019. It ascertains that your house is completely safe for living. An old fuse box is one of the indications that you need to do the updates. You could install a modern consumer unit that comes with a residue circuit device. This will enhance safety in any residential or commercial setting. You can also add new sockets and add new fans in the bathroom.
4. Update Plumbing
There is nothing that can disrupt your life more than leaking pipes in the kitchen, bathroom, and other areas. Your quality of life is also affected as the water becomes poorly heated at a time you need to take quick showers or baths. Add value to your house by updating the plumbing system instead of doing simple repairs. Go for pressurized plumbing system to avoid the knocking and ratting sounds in your house. Still, you may want to install a combination boiler that ensures that water is provided in demand.
5. Prioritize Landscaping
You will easily increase the value of your property, if the onlookers are met with a sight of healthy trees and flowers in the exterior space. Also, you should trim the lawns and build a new driveway. While in the landscaping process, you must answer the following questions:
What is the regional climate?
What is the right microclimate for the yard?
Who is likely to use the yard?
What is the general theme?
What plants can function in the space?
Which points do you wish to highlight?
How will the passage of time affect the plants and flowers?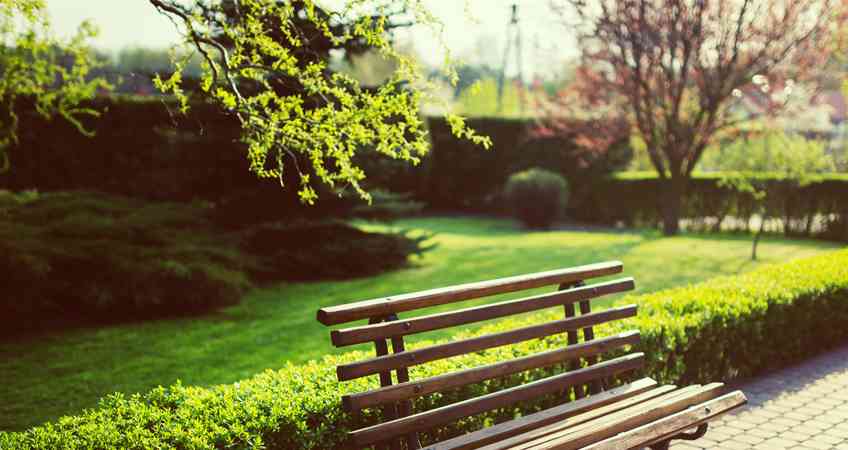 6. Modify the Floor Plan
You may have noticed that cleaning the carpets does not necessary create an outstanding look in your house. In 2019, you should go a step further and modify the floor plan. You can have the floorboards re-sanded to do away with the signs of wear and tear. Try wooden floors or install tiles in your old home to create a different look.
7. Change the Cupboards and Handles in Your Kitchen
This is one of the cheapest yet important changes to consider to make in a home. You are likely to use the kitchen cupboards to handle more regularly than other items because food preparation takes place daily. With time, they will become worn out. Make the necessary purchases and fixes to add value to the space.
8. Do a Bathroom Makeover
Everyone uses a bathroom at least once in a day. Your guests and family will be thrilled to walk into a bathroom with new sinks, toilet, and taps. The market is flooded with incredible designs and styles worth considering.
9. Replace the Light Switches
Typically, the standard white light switches become yellow with time. An electrician can replace them within hours. To eliminate the costs, you may want to buy the switches online at a good rate. Hence, you will only be required to pay for the labour.
10. Replace the Windows
The new building regulations require home owners to install double glazed. Do away with the plastic windows and instead, go for sophisticated styles. While making the instalments, ensure that the windows are properly balanced and have the same sight lines.
11. Add a New Bedroom
Any house with many bedrooms is valuable in the real estate market. It means that large families can be accommodated without a hassle. You can divide the large rooms in the house or even convert the roof space. It is wise to take into account the number of bathrooms, so that you don't have too many guests sharing one or two bathrooms.
12. Create a New Parking
Home buyers detest the idea of parking some of their vehicle in the streets. They are forced to stay awake just to make sure that the car is safe. This is particularly true when your property is located in an insecure neighbourhood. Add a new parking within the house to avoid losing clients. You will also have a peace of mind when you or your guests do the parking inside the premises. This may necessitate that you do away with the garden or demolish unused structures.
13. Add Storage
A well-organized house is always desirable. This cannot be achieved without proper storage. Therefore, it is vital that you build shelves and other storage areas in 2019. You can also install nooks on the corridors or upgrade the space in the cellar. Try as much as possible to conceal the storage, so that your house is left looking appealing even after the modifications.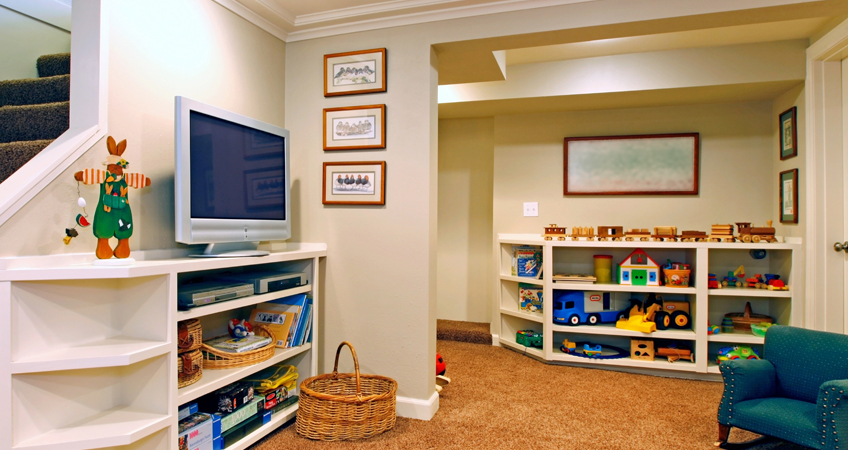 14. Convert the Garage into a Living Area
If you do not house a car in the garage, it is time to convert it into a living space. It is critical to check out the regulations needed for the conversion. For instance, you must find out whether areas such as drainage and electrical appliances can be installed accordingly. Otherwise, you will have created an unsafe and dysfunctional space. A building professional will help you to make the right decisions.
15. Install a Water Filtration System in the Kitchen
You can determine to use purified water in the kitchen by installing a water filtration system. The bills you spend on buying bottled water will be cut off completely. A client buying the house will find this attractive enough to seal the deal.
Key Points Worth Considering
While making changes in your house, it is important to consider the following:
All the modifications made in your house must be acceptable and approved by the authorities. In some instances, you may be forced to pay a little fine before making the changes. Getting such details in advance will help you to make the right plans.
It does not make sense to add value to your home in a way that works against your personal tastes and preferences. You will detest retiring back to the space at the end of a lengthy day's work. Make your choices carefully to avoid this experience.
You don't have to spend a hand and a leg to add value to your house. Find cheap materials and affordable services through an online research and recommendations from other home owners. You can also make the changes in phases as opposed to handling the projects at once.
Ultimately, you can add value to your house in 2019 by painting, adding a bedroom, updating the electrical system, and modifying the floor plan among other things. Seeking for professional guidance will help you to avoid extra costs and legal issues. You can find this assistance from Hurst Development Solutions. For over 40 years, the professionals have gained a good reputation for satisfying all clients seeking for building related services.
---
You may also like the following blogs:
---