Building own home is with no doubt a rewarding experience. You can tailor every feature in your home to match your needs. While that is the case, the whole process can be time consuming and overwhelming. The good thing is that with proper planning and valuable information on how to build your own house, the process becomes easy.
Similarly, arming yourself with useful information spares you the risk of a financial ruin. This piece offers useful property build tips to make your process of owning a self-build home more exciting.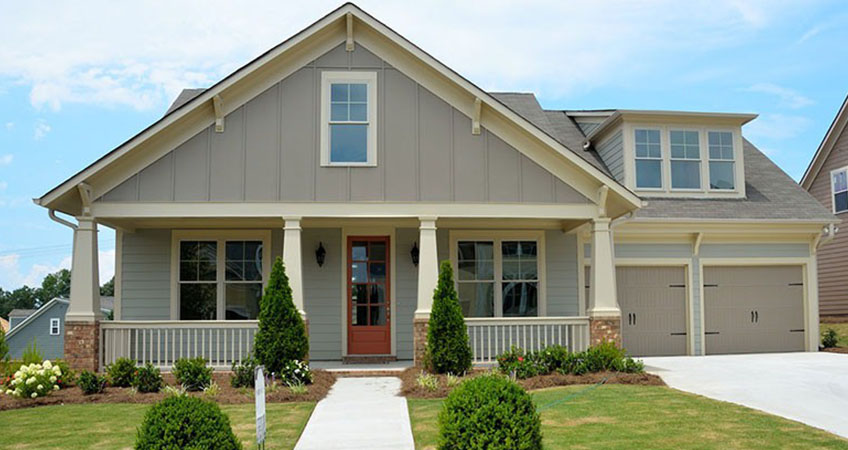 1. Plan well
In any construction process, planning is of utmost importance. Have all the details of your dream house in place. Ask yourself:
• What kind of layout do you want for your house?
• What is the design of every room?
• What direction will the house face on the lot?
• Will you use special lightings, how many power points will you install?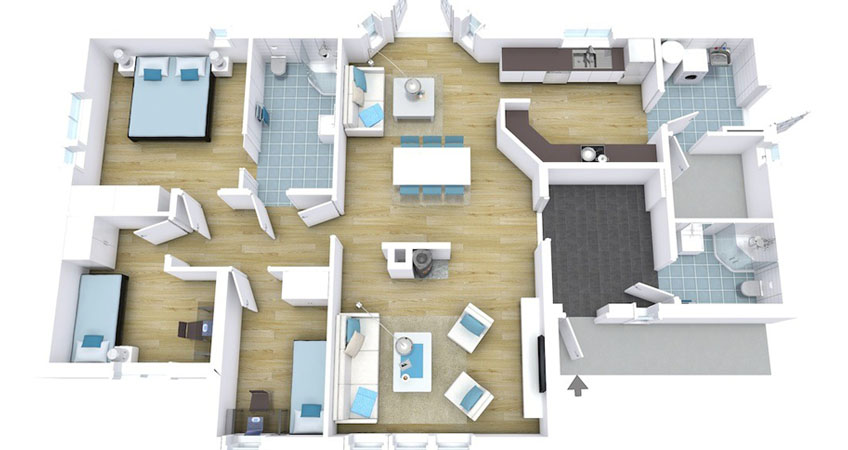 Today, there are amazing house planning tools you can use to design your home. Harness the power of the internet and get the most ideal design for your house. Whenever you are in doubt, you can always approach a professional builder for advice. The builder will get a mock plan to help you decide on what is good for you.
2. Have a good budget
There are many reasons as to why you may want to opt for a self-build. They include:
• It is affordable compared to the costs of buying a house.
• It gives you the freedom and flexibility of incorporating all your desired features including a spacious kitchen, energy saving features, and a garden area.
• You also enjoy other luxuries such as the ability to choose a unique design for every room in your home.
With such benefits, you need to have a good budget for your house. The rule of thumb is to budget for more than what you expect. Have a rough estimate of your budget, and set aside an amount for any additional expense you may incur. Often, an extra budget is good for items such as:
• Decking.
• Landscaping and outdoor patios.
• Gas and electrical meters.
• Electric and internet cables.
• Window coverings.
• Finishing essentials among others.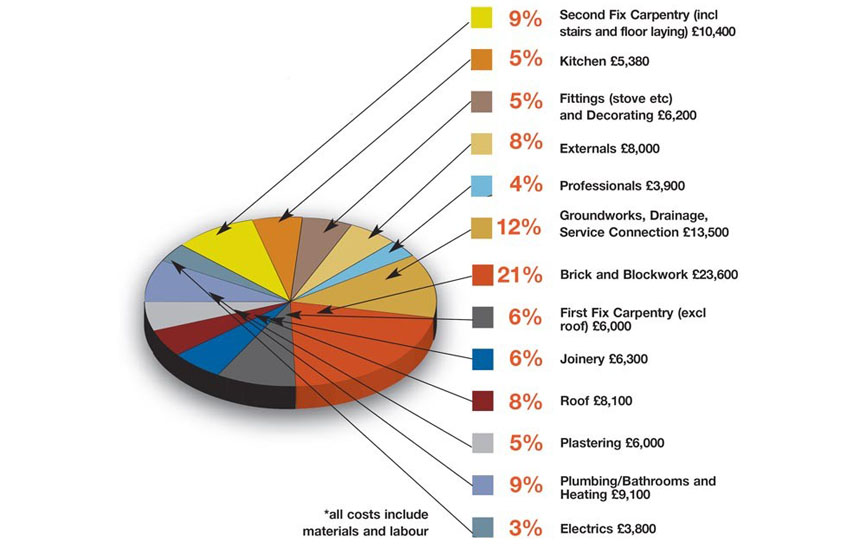 You also need to take into account site and zoning charges because your builder will need to carefully assess your site before construction. An extra budget comes in handy in the event where you may need new materials and fittings for your home. Therefore, plan ahead and set aside a reasonable budget.
3. Find the right piece of land
Finding the right land for building your own home is also imperative. This is based on your budget and the available land for sale. Carry out a thorough search and check with your local council on whether the land you wish to purchase is legit.
Most importantly, choose the right location in terms of:
• Security levels.
• Size of the land – Is it ideal for your plans now and in the future ( this is in terms of the number of rooms you need, the sizes of the bedrooms and bathrooms, do you need an urban sanctuary or a garden and size of windows among other features.)
• Accessibility to social amenities including hospitals, schools, your workplace, and transport services.
• Any upcoming developments in terms of roads and industrial properties among other factors.
This information will help you to determine whether the land you want to purchase is worth it or not. Once you have verified every detail, you can purchase the land and get planning permission from relevant authorities. Remember, there are legal processes you need to follow before you embark on the process of building a house UK.
Ask about planning permission because there are only specific construction plans allowed in certain areas. Keep in mind that until your plan is approved you cannot begin construction.
4. Choose the best builder
Choosing a builder is definitely one of the most important decisions you can ever make in a building process. This is an expert you will work with for months based on the size of your project. Getting the right contractor for your new builds enhances your chances of getting quality results. In this regard, there are a number of factors to consider and they include:
• Accreditation – Choose a builder accredited by the National Association of Home Builders.
• Experience – It pays to inquire about the builder's experience in the field. Were past clients satisfied or not. Have a very close look at the projects done by the builder to have an idea of what to expect.
• Style – Check into the common design styles of a builder. A builder may be specialized in specific home architecture designs, and if you need something much more than the builder's expertise, you can always keep looking for the right one.
• Personality – Always choose a builder that you are comfortable with, and one that you can communicate with efficiently in regards to price, your working agreement or contract, any negotiations and other issues that may come up.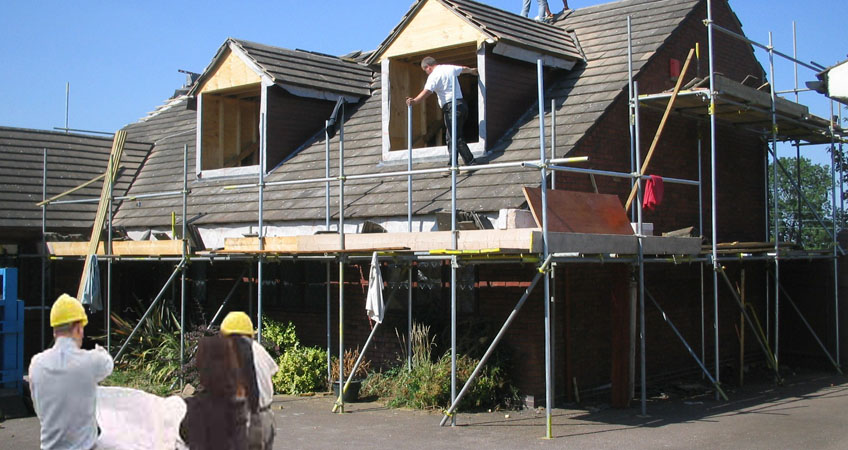 What's more, a good contractor is the one whom you can constantly communicate with. You will need regular updates on the construction process whenever you cannot check in yourself. With the availability of social media apps such as WhatsApp, you can ask for pictures after a day's work or so. With such updates and excellent communications, it also becomes easy to avoid unnecessary misunderstandings that can derail the construction process.
5. Get a contract
Once you have identified a builder, get a contract and carefully read through every detail including construction charges, what the contract covers, and what it doesn't.
A good contract will include a cooling off period, specifies the timeframe, detailed plans, insurance details, and warranty as well as payment schedule.
---
"10 year NHBC Warranty on New Homes"
Call us: 01189000840
---
Before you sign the contract, have a lawyer to look over it. Counter check every detail with your lawyer to avoid surprises in the agreement.
Most importantly, know your rights. This is specifically important if it is your first construction work. For example, there are grants you are entitled to if you are building an environmentally friendly unit as per your location. Such grants cut down on your construction costs. In this case, speak to a local council or a mortgage lender to learn of possible rebates and credits.
6. Have your finances in place
One of the questions many people ask themselves when planning to own a home is, is it cheaper to buy or build your own house UK? The truth is it all depends on your personal needs. However, you need to understand that you may need a home loan to build your house.
Such loans are structured differently and all the finances may not be released to you at once. Periodic payments may not be acceptable by a builder. In this case, you will need to determine what form of payment is ideal for you. This will ensure you work within your budget and have your home complete within the stipulated period of time.
Remember, builders, require a deposit before they embark on the construction. In this light, have a detailed plan and get a loan that will not be costly in the long run.
7. Explore saving options
Building a home can be costly. You may want a good builder, but the quote you get is relatively higher. In this case, you can bring on board tradesmen with similar skills. Often, services such as:
• Interior design.
• Plastering team.
• Decorating and painters are cheaper to outsource.
Similarly, try to shop for the best prices on the items you wish to use in your home. This includes fixtures, materials, and fittings that a builder will need. Compare and get multiple quotes for all items. Settle for the most affordable but do not compromise on the quality.
Additionally, you can consider a construction site that does not require a lot of preparation. The process of clearing brush, hauling off dirt and getting rid of rocks can be costly. Minimize such costs by looking for a land that is clear.
8. Inspect every stage of the process
Once you have everything ready, start the construction process and inspect every step of the way. You can get an independent consultant or build my own house inspector from your local council.

A thorough inspection is always needed on;
• The foundation process and footings.
• The frame of your home.
• The lock-up.
• Pre-handover.
9. Understand your rights
By now, you no longer wonder how you go about building your own house. If the worst should occur or a misunderstanding erupts between you and your builder, you need to be aware of your rights. This will help you to settle issues in a way that will not ruin your project.
Remember, obstacles often arise and the exact duration you had anticipated may not be achieved due to unavoidable circumstances. With a proper understanding of your rights and a builder whom you can comfortably address issues with, you are guaranteed of a less stressful building process.
Therefore, if you are considering building your own home, you can always consider these house building tips. They help you to embark on a smooth building process. Hurst Developments is also one of the builders in Berkshire you can turn to for your construction needs. We are experienced and work tirelessly to ensure you own your dream home.